Another thing I love about this city is the music, everywhere, all day, every day. From riding the metro listening through earbuds to unparalleled, live concerts that have a medley of members from 4+ bands. It is a deeply musical city.  Just last night I went to the Bowery Ballroom at saw three amazing acts for $15, thats $5 a pop. Can't beat that. Small Black featured below.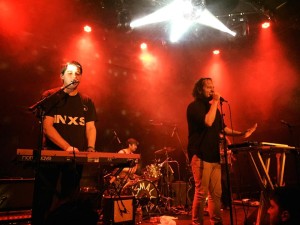 Over the years I've read countless articles on the benefits of music. Here are a mire 20 health related benefits. I personally would not have gotten through the GRE, grad school application process and transition to NYC without tunes flowing, and on repeat.
Here is one of my favorite and most creative music related applications. NPR writes about a film that shows how a cost effective music program seemed to improve functioning and quality of life in elderly patients with Alzheimers.